Not exactly Almeria but only 4 hours up the coast.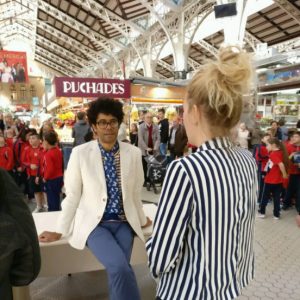 If you haven't seen this long running channel four series you are missing the best travel show since Rob Brydon and Alan partridge climbed aboard for "The Trip" This week he has the lovely Sara Pascoe for company, lucky man!
This week the sarky but entertaining Richard Ayoade is soaking up the history and culture of Spain's third largest city with Sara Pascoe. Among the highlights: a paella lesson-turned-Wicker Man-style ritual, which Ayoade says is "a compelling argument for Deliveroo"; discovering the super-alcoholic Agua de Valencia, which leaves them both worse for wear; and ditching the city's cultural centre to go zorbing. Hannah J Davies in The Guardian.
If you haven't seen the show this clip gives a flavour of what to expect.