Almeria Beaches Are Clean, Safe And Beautiful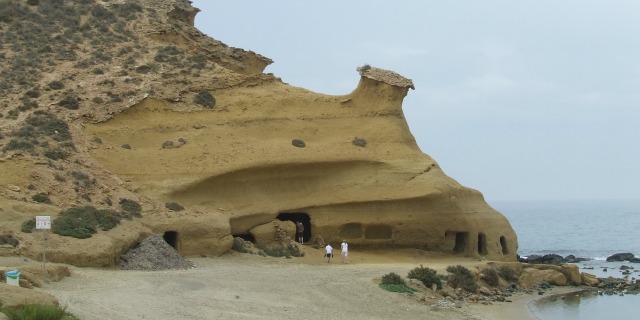 Here are some of our favorite beaches in Almeria
Almeria has many fantastic "Blue Flag" beaches. We are 10 minutes from Vera Playa, but the whole coast line stretching north to Murcia province and south through Mojacar to the Cabo de Gata natural park has something for everyone.
Vera playa is the closest beach to Finca Arboleda and is about a 10 minute drive. Playa Laguna is a popular part of this extensive beach and there are Chiringuitos and about 6 restaurants. The area is known as Buganvillas and it also conveniently has shops, bars and banks. The area towards Villaricos has a large nudist area for those that desire an all over tan!
Villaricos is a lively small town with a harbour area offering boat trips, more restaurants, a Sunday market and beach. Onwards towards Murcia is San Juan de los Terreros which has a number of beaches our favourite being Playa Carolina a spectacular beach with two sandstone cliffs at right angles to each other and very shallow sandy beaches ideal for snorkelling and little ones.

If you head south from Vera Playa you have Garrucha a working port with a fishing fleet, night market and great restaurants. Mojacar is it's neighbour and the biggest tourist area with a coastline of around 7Km and literally hundreds of places to eat on the playa or take a trip up the hill to the old village which has great entertainment outdoors in the summer. A spectacular drive links to Carboneras which is the start of the Cabo de Gata natural park. Los Negros, Agua Amaga and San Jose are easily accessible by road but some of the smaller coves take a bit more effort to discover. After San Jose you have some really idyllic beaches, Los Genoveses and Playa de Mónsul, access to these is controlled and you will need an early start to visit these by car in the height of summer, but it's worth the effort.