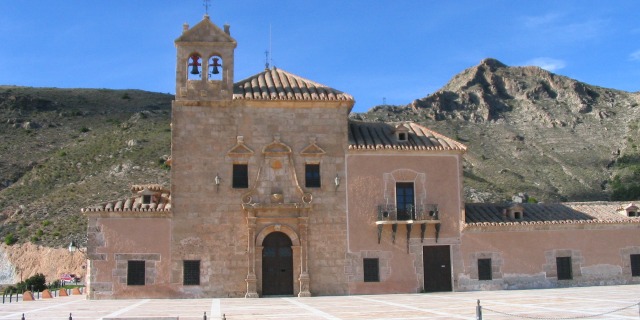 People tend to be drawn to the coast and the fantastic beaches but inland Almeria has some fantastic scenery, villages and history waiting to be explored.
Bedar about 15 minutes away lies in the foothills of the Sierra de los Filabres and at 400m offers fantastic views over the surrounding area to the Mediterranean. It's best to park as you reach the village and explore on foot. It was at it's peak 100 years ago mining iron which was sent to UK for arms manufacture to aid the war effort. Great place for a coffee or perfect slow cooked Lamb in the Miramar restaurant. The spectacular scenery continues as you drive on to Lubrin, a wheat growing centre but now more known for Almonds and Olives, we have our Olives pressed here in november, once again park up and explore on foot.
The area known as Los Velez is well worth a visit. Designated a natural park in 1987, the Sierra María-Los Vélez occupies the eastern end of the Cordillera Subbética in the north of Almeria province. It covers 22,670ha, a landscape of impressive contrasts, with its arid, moon-like plains overlooked by the Sierra's rocky summits, which are white with snow in winter, and the dry, barren south-facing slopes compared to its densely wooded north-facing ones. Its climate too is characterised by great extremes, with temperatures plunging as low as -18°C in winter and rising to 39°C in summer. The park's altitude ranges from 800m to the highest peak of María, a barren limestone outcrop of 2,045m. Maria is famous for curing Hams in it's caves. You will see the Indalo everywhere it is a prehistoric magical symbol found in the cave of "Los Letreros" ("The Signboards") in Sierra de María-Los Vélez Natural Park in Vélez Blanco.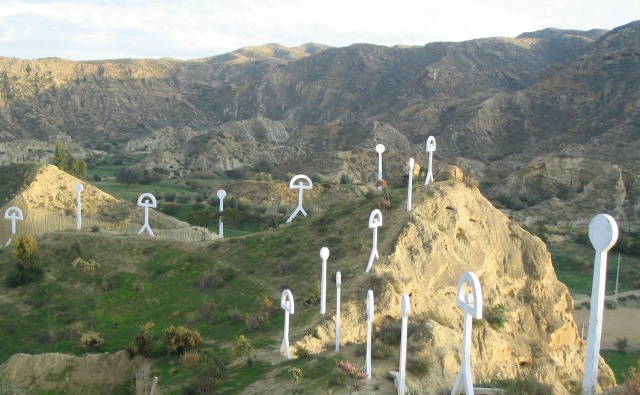 ---