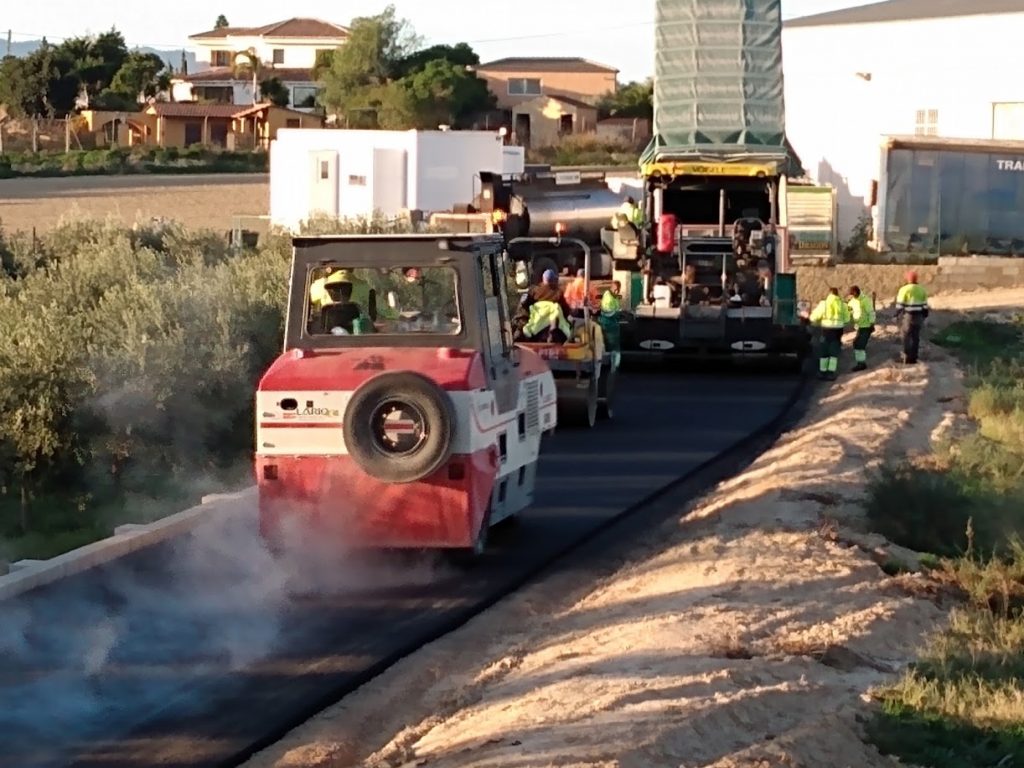 Well we've waited two years with Pirkko prodding the town hall and now it's happening TARMAC!!
They aren't doing directly outside our gates today as apparently they need a smaller machine, but from the water crossing all the way down to the existing tarmac is being done as I write this. The water crossing will be concreted later and the last few metres up to our gates will then be tarmacked.
No more sleepless nights when we get our occasional storms, worrying if the road will be damaged, we hope!